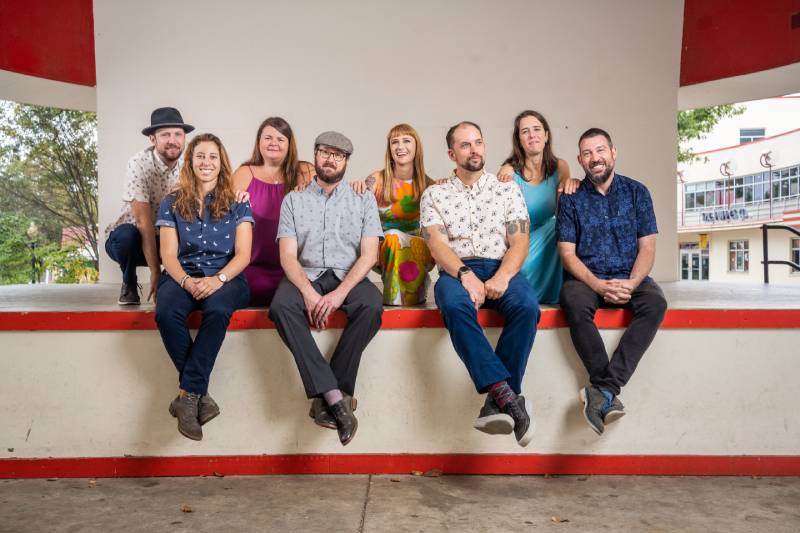 The Fuss is a dynamic ska and rocksteady band from Washington, D.C. Their sound pays tribute to the music of 1960's Jamaica and the British Mod scene, while putting modern slant on the timeless styles. The group showcases 3-part female harmonies and a 3-piece horn section. The Fuss's lively vibe gets a crowd going, yet is smooth and steady for a great groove. Since the band formed in 2014, they've had the pleasure of sharing the stage with The Skatalites, The Toasters, The Pietasters, Eastern Standard Time, The Interrupters, Save Ferris, The Steady 45's, JC Brooks & The Uptown Sound, The Scofflaws, and many more.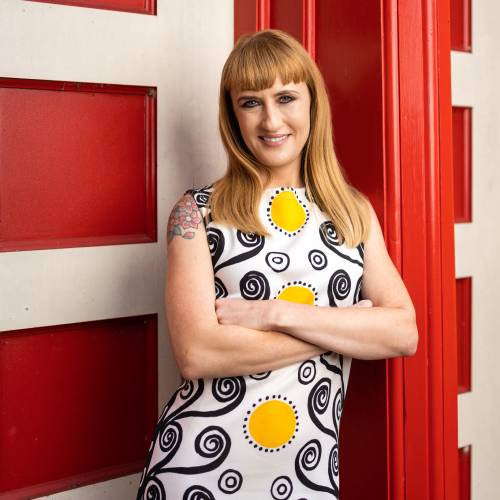 Andi Leo is a DC-area native and has been part of the DC ska community since the late 90s. She's been in ska bands since 2010, and started The Fuss in 2014. Andi writes the melodies and lyrics for the Fuss's songs, and serves as the band's manager. Since 2015, she co-coordinates BluebeatDC, a monthly ska and reggae live music night in DC. In her non-ska life, Andi is an archivist, vintage scooter enthusiast, member of two book clubs, 2-time UMD grad, lover of beaches, and longtime resident of the Petworth neighborhood of DC, where the band practices.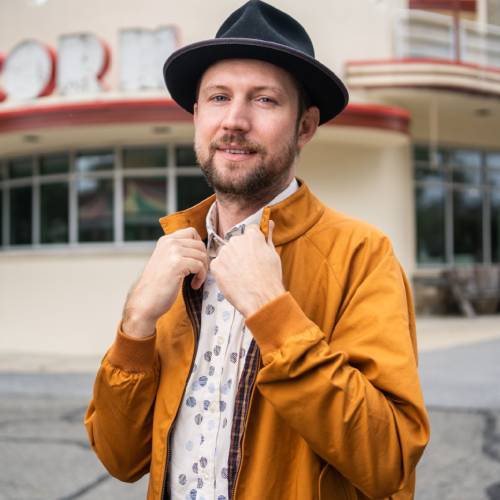 Originally from Falls Church Virginia, John has been fortunate to have performed in a variety of venues in Washington DC, leading to performances as far away as Puerto Rico, Canada, Mexico, and from New York to New Orleans. He is a graduate of The New School Jazz Program with a degree in Jazz Bass Performance and a Masters Degree from George Mason University. Currently living in Southeast DC, John enjoys cooking with charcoal, hats, listening to the radio, and seeing live music.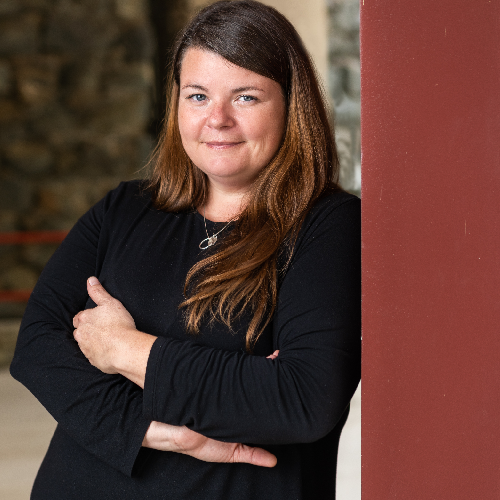 Julia Robey Christian - Keyboards/Vocals
Born and raised in DC, Julia Robey Christian started her musical journey at the ripe age of four, taking her first piano lessons from Ray McDonald, former running back for Washington's football team. Growing up, Julia studied musical theater with an intense focus on making it to Broadway, but somewhere along the way she decided to turn her focus to the keys and never looked back. Julia has been with The Fuss since the band's inception, joining the newly-forming group in the summer of 2014. She has also played and/or sung with several groups over the years, ranging from rock and jam bands to doo-wop and motown girl groups. In 2001, her family opened the H Street Playhouse and in 2012, she and her mother, Adele, co-founded the Anacostia Playhouse. When she's not making music, Julia works as a public servant as an employee of the DC Government. She is mom to teenager Chloe, and two doggos, Jasper and Coco.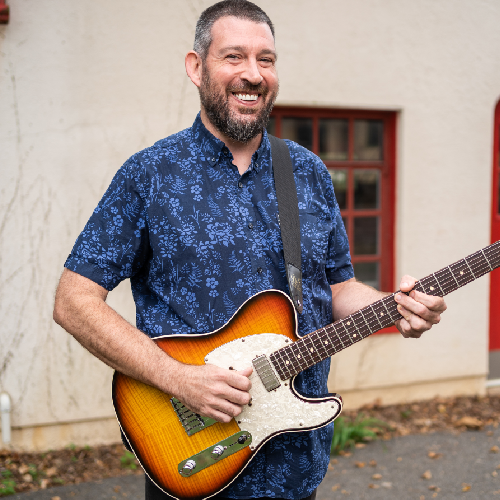 Zach Cutler is a guitarist and producer from Washington, DC who has been blessed to work with some of the greatest singers in the soul scene. He has been the guitarist for grammy-nominees Raheem Devaughn, Melanie Fiona, and Wayna, and currently he is the musical director for The Impressions, where he gets to lead the songs and play the legendary guitar parts of the great Curtis Mayfield. In addition to playing with The Fuss, Zach also serves as the guitarist in Eastern Standard Time, with whom he has backed several ska and reggae legends, including Roy Ellis and Derrick
Morgan.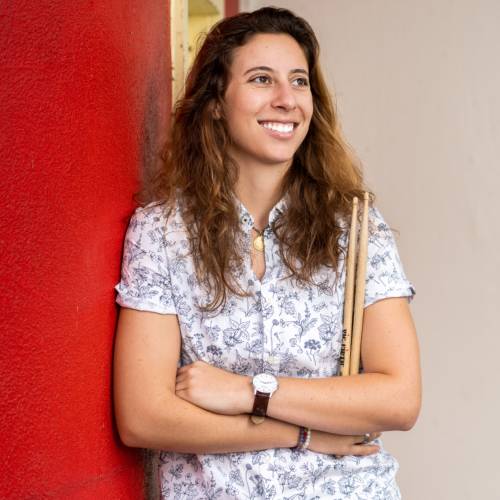 Cati was born in Bogota, Colombia and moved to Miami, Florida in 1999. Inspired by her family's love for music, she picked up the drums at age 9, eventually taking lessons from John Snider (the drummer for Eddie Money). Cati received her B.A. in music from the George Washington University, while also playing water polo at the collegiate D1 level. At GW, she focused on jazz combo, Latin, and fusion groups. Cati has played a wide range of musical styles in the DC music scene, such as go-go, punk, rock, and pop. In addition to The Fuss, she currently plays in The Perfectionists (cover band) and Rose Riot (all female pop punk band). She loves hanging out with her Shiba Inu, Aiko, who enjoys wearing the most fashionable of shirts.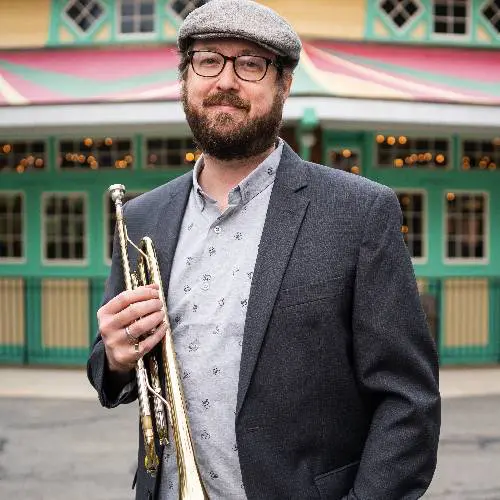 Adam Grisé - Trumpet/Percussion
Adam Grisé is a composer, arranger, educator, and multi-instrumentalist living in the DC area. He is one of the original members of The Fuss, joining the band in 2014 on trumpet and percussion. Adam earned his PhD at the University of Maryland where he currently serves as a lecturer in Music Education and data scientist for the School of Music. He has performed, recorded, and toured nationally and internationally with a number of well-known Blues, R&B, Jazz, and Caribbean artists.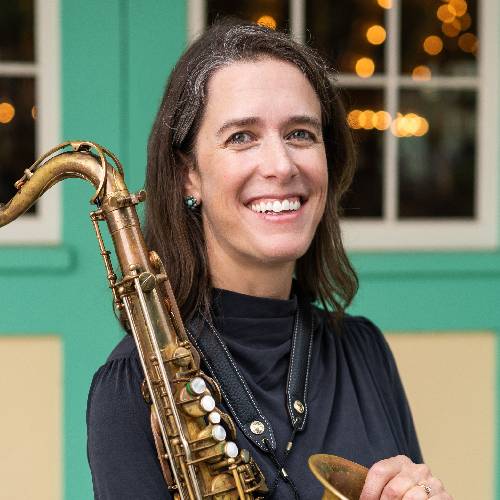 Megan Nortrup - Saxophone/Vocals
Megan Nortrup is a saxophonist, vocalist, and Maryland local. She is active in the D.C. music scene and has performed with a wide range of local and international artists including: Yamomanem brass band, Elikeh afropop, Archives reggae band, Eastern Standard Time, Orquesta La Leyenda, Shannon Gunn and the Bullettes, Samba Mapangala and Virunga Band, Sam McCormally, and Claudius Linton. When she's not playing music she's a Mom and science writer who loves gardening.